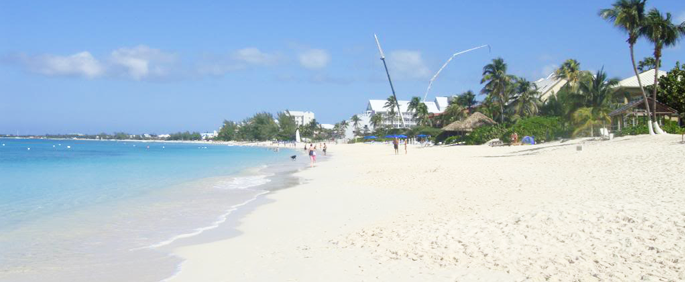 Island Tour
Cost: US$30 per person
Time: 2 ½ hours
The journey begins in a comfortable A/C bus with the best tour guide on island.
Relax, enjoy and even take off your shoes as you prepare to visit one of the nicest beaches on island – sparkling turquoise water and feathery white sand. While at Governor's Beach, learn all you can while you enjoy photos in the sun.
Called the Ole Homestead, see how homes in the Cayman Islands were built once upon a time and marvel at the intricate architecture. Built in 1912 the home is renowned for its' historical implication and classic old Caymanian architecture.
Next up is the Cayman Turtle Farm, the only one in the world. Passing through the reception building, you will immediately see the larger turtles in the impressive Breeding Pond and the smaller turtles in nearby exhibits. The exhibits are viewed against a heavily landscaped background of lush vegetation and palm trees.
Now get ready to soothe that sweet tooth – at the famous Tortuga Rum Cake Factory – enjoy the plethora of flavours and variety, for free!
Then it is time to "Go to Hell". An incredible expanse of jagged rock formation, this site will enthral you with what appears to be flame frozen into the rock. You can mail your postcards postmarked from "Hell" and purchase products exclusive to this site.