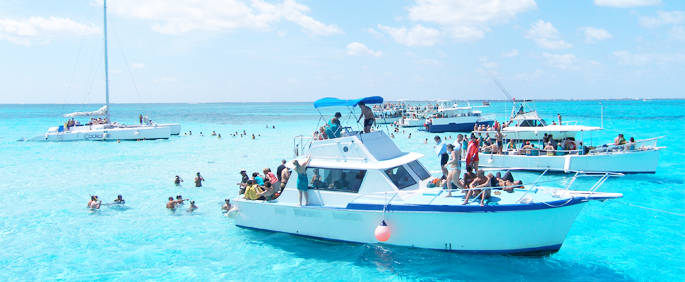 Stingray City Adventure
Cost: US$40 per person
Time: 2 Hours
Enjoy the greatest adventure in our marine paradise!
A major highlight of your trip will be the Stingray City Sandbar.
A twenty minute boat ride takes you to the Sandbar, where you will be in approximately waist deep water teeming with Southern Stingrays.
You will have the opportunity to pet, photograph, and interact with these amazing creatures.